I hard wired a Progressive Model EMS-HW30C into my 2006 2551 cruiser. I had Phoenix install one when I bought the 2012 2552.
As discussed, other than finding a good place to mount and the stiff wire, it was no problem to install. The read out unit has telephone wire cord that is easy to route where it is convenient to view, I put mine next to door under light switches.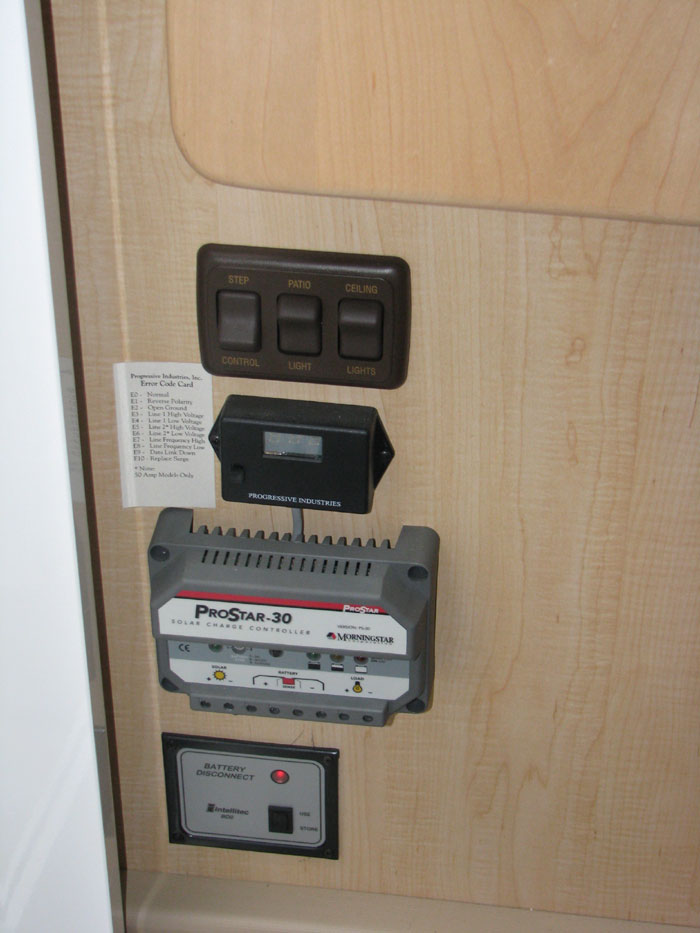 I also love the readout unit that tells me what voltage is or any error signals. Once we had a really big power surge that blew a fuse on the circuit board, You could still use the power thanks to bypass switch and Progressive sent free a new circuit board which just plugged in and you needed to return the old board.
So where you install it, make sure you can get the cover off. You do not have to unwire it from your unit.