I've installed this same unit in my last 2 PC's.
For people just ordering a new PC, you can supply the unit to PC and they will install it for you free.
I put the display right next to the door so I can pop my head in to see what's going on quickly.
They also installed my solar array charge controller, shown just below the Progressive display.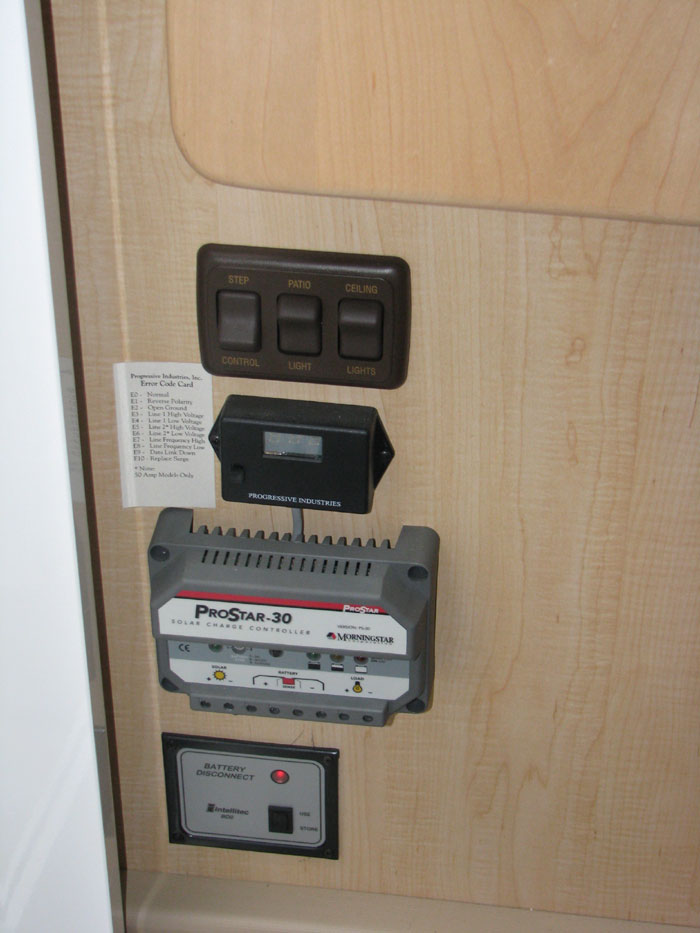 Does it work, you bet. Don't leave home without it.
It will not allow you to plug into any bad power source and it will save the expensive items in your RV that will fail with high/low voltage or power surges.
The little card next to it show all the error codes that could be displayed.
But most of all if you travel to Mexico, as we do, you will find their RV park wiring to be very bad and the unit is mandatory.