1
« on: Today at 08:46:31 am »
Looks like a boondocker gray water drain to me. Not a bad idea!
In the top pic, labeled "Valve off mas" it sure looks like a valve off the gray water tank.. before the slide valve. This may be up off the bottom to avoid solids clogging it. When in use, take the end of the hose off the 'storage nub' and allow to drain on the ground?
My original macerator had a gray water bypass on it, the replacement did not. Mine was like the pic below originally: Clear tube on the top of the pump is the bypass.
Even that system still had an issue with appearances, I have no problem dumping gray water, but the appearance of improper blackwater dumping will be a problem if people see the 'big hose' coming off dumping graywater. Even with the garden hose cover -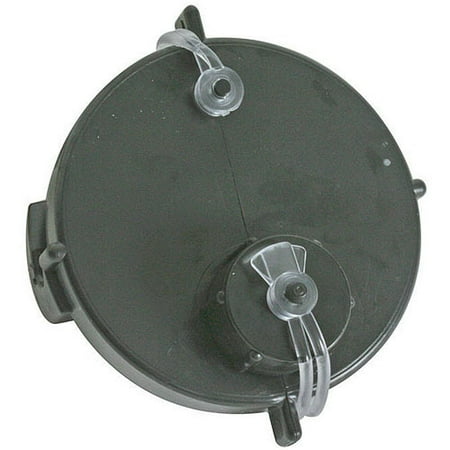 the appearance still could be an issue. I like the 'stealth' valve and small dump hose. May do something similar when I have mine apart, and set it to drain somewhere behind the back tire...
Many times we have water and power, but no sewer. Often we rent a port-o-let for our site, and the commode is only used late night/bad weather. So black water can stay tanked. But the long hot showers need a drain. LOVE my showers, especially with the extend-a-shower rod in there now. .